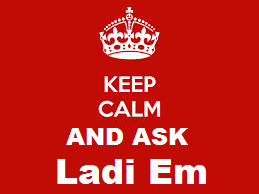 SPELL WORK BY LADI EM IS AVAILABLE BY REQUEST. Prices range from $40 + depending on the type of spell you would like Ladi Em to perform for you and the amount of material needed for such spell. Contact Ladi Em at ladiemcauldron@yahoo.com with your request or call her at 832-228-0819. Payment can be made over the phone, through PayPal or in store.


Check out what others have said about spellwork done by Ladi Em.

If you have had Ladi Em do spell work for you, please comment below about the experience and outcome.

~Thank you and blessings​​​​​​​

Simple Spells are available as follows
Other Spells needed please contact me directly​

Love Spell - To bring love into your life
Attraction Spell- To attract a specific thing to you
Money Spell- To bring money your way
Business Spell- To improve your business
Job Spell - To find a job
​​​​​​​​​
Guestbook


Submitted by: Comments:
_______________________________________________________________________________​​​​
Mel​






Heidi






Carl​​​​​​​​​​​​​​





Tracy P





​​Hancel M​​​​​​​​​​




Dianne​​​​​














**** CURRENTLY THERE HAVE BEEN MANY FALSE COMMENTS BEING MADE ON MY SITE TO PROMOTE SCAM SPELLCASTERS. I DO NOT RECOMMEND ANY OF THESE PEOPLE TRYING TO SCAM MONEY FROM GOOD PEOPLE SO I HAVE DISABLED THE GUESTBOOK AND HAVE COPIED THE COMMENTS TO THE PAGE. IF YOU WOULD LIKE TO LEAVE A COMMENT PLEASE FEEL FREE TO EMAIL ME AND I WILL ADD IT. I LOVE HEARING FROM THOSE I HELP. ~LADI EM​​​​​​​​​​​​​​​
Like anyone else at times we are skeptical . However sometihing keep drawing me to Ladi Em.. Her work is very efficitive , she communicates very well , and take pride in her work . If you need help her spell work is very effective and her readings are on target. I'm thankful for everything she has done and continues to do . A very compassionate honest woman who cares for your well being ..


Ladi Em is kind and empathetic. She delivered results within a short period of time. I am impressed and happy that she provides this kind of service. Thanks again, Ladi Em!​​​





I normally do not do recommendations but I had to do so here because it worked and I was impressed. I was told to come see LadiEm by a friend and wasn't sure what I was getting myself into.This was my last resort. IT WORKED. I am glad I tried it. Thank you LadiEm for your help.​​​​​​


Thank you Lady Em for your work. It was very effective and worked within a couple of days. You are so helpful and I appreciated that you contacted me when it was completed and your positive energy and confidence in your work put me at ease. Will be contacting you again soon.​​​


I was amazed by how quickly it took effect. Considering how bad things are/have been to see such an immediate difference, it gives me hope for mine and my wife's future. Thank you! ​​​


Ladiem told me that I would be seeing a difference almost immediately after casting the spells for me on Friday 13th, and she was right! What a difference it made in my life! ​​​


​​​
​